On Saturday, I met my friend Valerie at the Met to enjoy the new exhibit honoring the work of the late Alexander McQueen. It was an extremely poignant exhibition, and included a vast sampling of his work from the time of his graduation up until his passing. Every piece we viewed took our breath away and brought tears to our eyes. The curator,
Andrew Bolton
, did a fabulous job with the backdrop for McQueen's pieces, the varying environments in each room, the music, the quotations, all lended to the mood of Lee McQueen's fabulous career, and the tremendous loss not only the fashion industry, but the world felt after his passing. It's a must see for any romantic out there like Mr. McQueen and like me.
The Met Steps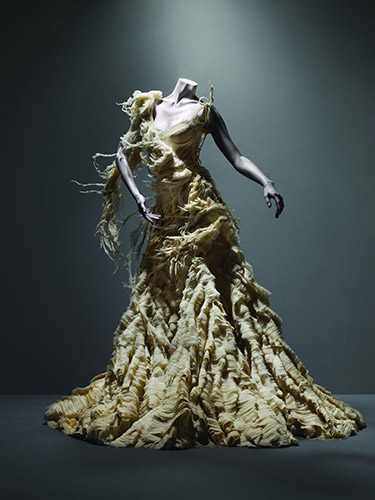 "You've got to know the rules to break them. That's what I'm here for, to demolish the rules but to keep the tradition."
—Alexander McQueen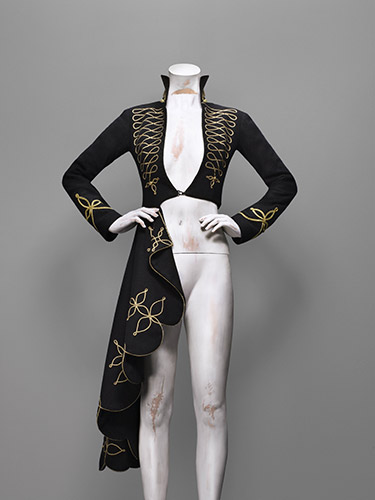 "People find my things sometimes aggressive. But I don't see it as aggressive. I see it as romantic, dealing with a dark side of personality."
"I want to be honest about the world that we live in, and sometimes my political persuasions come through in my work. Fashion can be really racist, looking at the clothes of other cultures as costumes. . . . That's mundane and it's old hat. Let's break down some barriers."
—Alexander McQueen
"The reason I'm patriotic about Scotland is because I think it's been dealt a really hard hand. It's marketed the world over as . . . haggis . . . bagpipes. But no one ever puts anything back into it."
—Alexander McQueen
The Met Roof
Rooftop view
The Met Fountains
If you can't make it out to NYC, you must pick up a copy of the exhibition's book. It provides stunning images of each piece featured in the exhibit, and nostalgic narrative highlighting Alexander McQueen's career. Pick up a copy of the book
here
.
*images of McQueen's work courtesy of the Met's Costume Institute.